I live and work in London. I share my life with my wonderful husband and gorgeous daughter. I am specialist in newborn photography, but love all things family related- maternity, birth, babies, kids and families.
I never planned to have a business. Sometimes I laugh to myself when I stop and think that I started a business all on my own. I have always felt pretty mediocre.  As a child I been always fascinated about people´s faces, later I start to draw. But i have always had this insatiable craving to take pictures of people.
I love photography. As so often seems to be the case with baby and child photographers it was the birth of my own child that brought me back to photography. Photographing my own child I realised what a passion i still have for photography.
Loving what you do as your job is a rarity
Newborns for me are perfect. All their teeny tiny features, the softness of their skin and that smell..I get excited even thinking about it!
I want every family to feel as happy as i do about their photo shoot. If when you see your photographs for the first time you crack a smile or a wee tear in the corner of your eye then i have done my job.
Thank you for stopping by and visiting my website…Hopefully i will see you soon x x x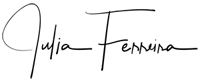 Maternity . Newborn . Cake smash . Children Professional Photography